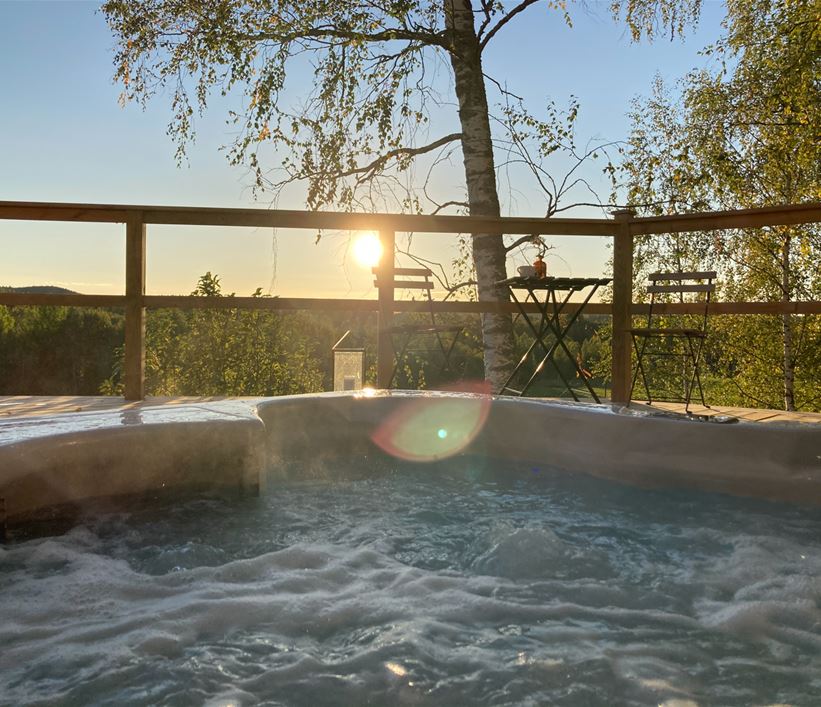 Stilleben Sweden
Stilleben is a small-scale hotel with focus on tranquility and nature.
Information
Robin and Marieke, the owners of Stilleben believe in a type of hospitality that is warm and inviting, unassuming and genuine. When you stay at their small hotel, you are staying in their home, where everybody shares stories, values and dreams.

Stilleben is located 2,5 hours north of Stockholm and has 6 comfortable rooms with private bathrooms. A delicious home-made organic breakfast is always included. In the evening, the guests can join for a lovingly made 3-course dinner using local ingredients (reservation 24hrs before is necessary).

Besides enjoying the tranquility of the surrounding nature, the guests can enjoy a varied selection of activities like hiking, mountain biking, canoeing, fishing in summer to cross-country skiing, alpine skiing and snowshoe hiking in winter.
To finish a great stay, you can rent the private spa-area with a wood burning sauna with magnificent view over the meadows and forests and an outside hot tub.
Good to know
Special needs
Physically disabled facilities Physically disabled facilities Child friendly Non smoking
Facilities
Parking nearby Restaurant Spa Child friendly Internet Physically disabled facilities
Area
Close to nature Close to lake Forest area
Facts
Check in (earliest)

16:00
Check out (latest)

10:00